This post is about mental health tips for women 30-50.
This post may contain affiliate links, which means I'll receive a commission if you purchase through my link at no extra cost. Please read the full disclosure here.
Anxiety is a common mental health challenge that many women face, and I understand the importance of finding practical solutions to improve overall well-being.
As a 40-year-old mum to a toddler and one on the way, managing my anxiety levels is vital to the effectiveness of my parenting and my overall health. 
In this blog post, you will learn effective techniques to cope with anxiety and enhance mental health. These are the top anxiety relief techniques that I use daily to help me be a mum, wife and friend.
Mental Health Tips for Women 30-50
1. Understanding Anxiety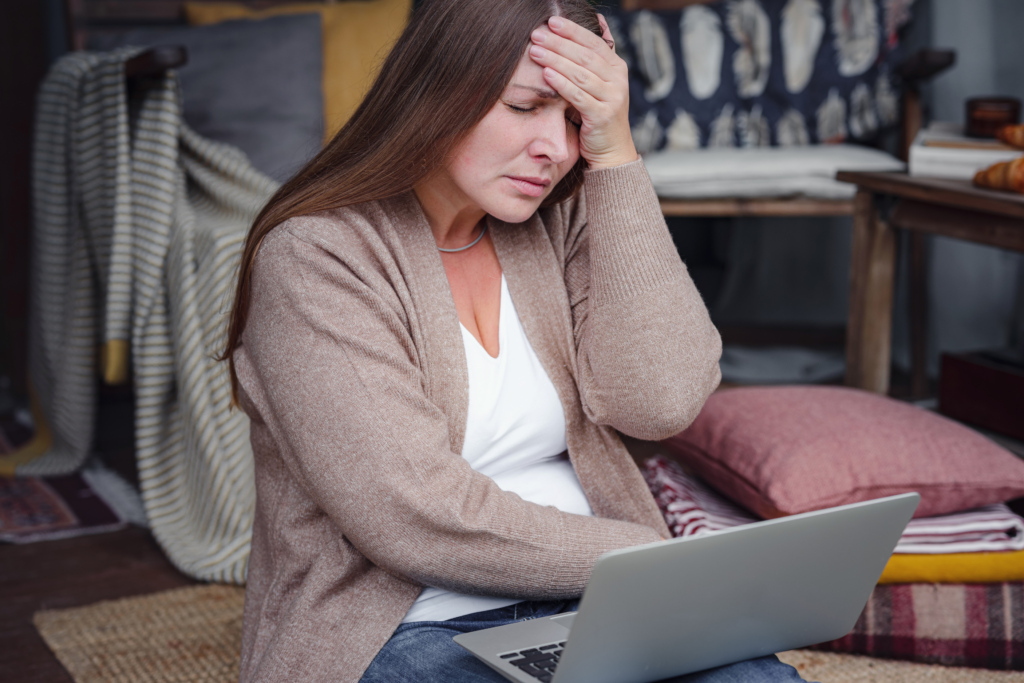 Anxiety can manifest in various ways, affecting our thoughts, emotions, and physical sensations. It's crucial to recognise the signs of anxiety and how it may impact our daily lives.
Women in the 30-50 age group may experience unique stressors, and being proactive about managing anxiety is essential.
With real-lived experience comes anxiety. This means once you are into your 30s and beyond, you will have experienced enough of life to know that certain things and situations can trigger anxiety. It's different for everyone but knowing your unique triggers will help you to recognise when they appear and help you to do something about them.
The Anxiety and Depression Association of America encourages you to learn what triggers your anxiety. It states "Is it work, family, school, or something else you can identify? Write in a journal when you're feeling stressed or anxious, and look for a pattern." – ADDA
2. Mental Health Tips For Women: Recognising Anxiety Symptoms
Recognising anxiety symptoms brings benefits like understanding yourself, validation of feelings, improved self-care, prevention of complications, and overall well-being.
Common symptoms for women with anxiety are:
Excessive worrying and rumination
Feeling restless or on edge
Fatigue and difficulty concentrating
Muscle tension and irritability
3. The Connection Between Anxiety and Mental Well-being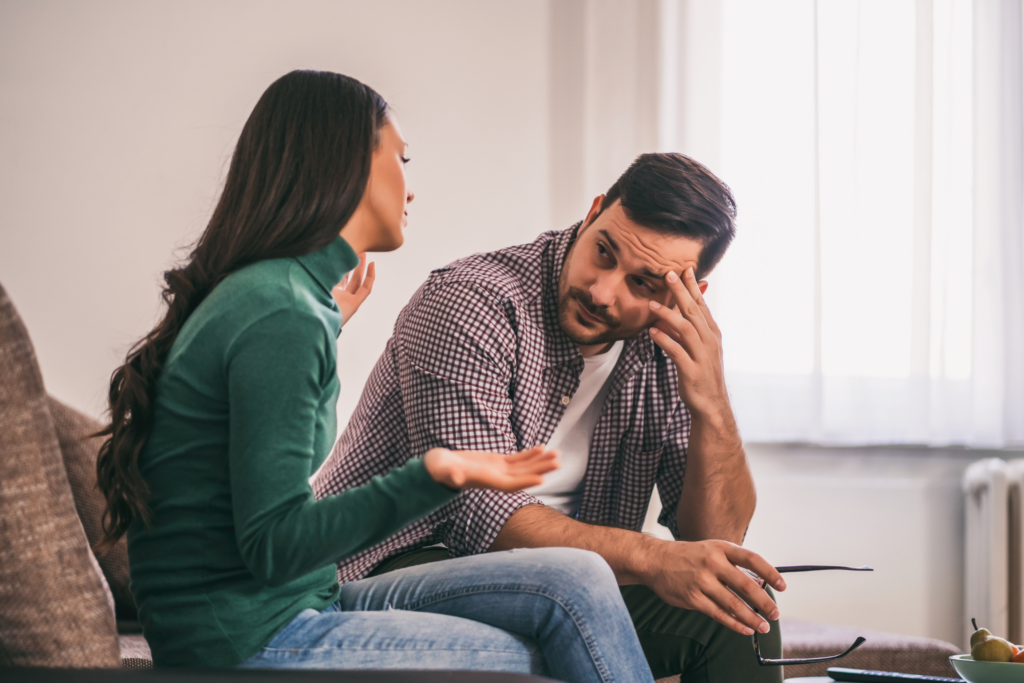 Anxiety can significantly impact mental health, but acknowledging it is the first step towards effective management.
Recognising anxiety as the first step to managing it brings many advantages. It helps you understand how it affects your mental health. By admitting anxiety, you can deal with it early and seek help from family or experts. 
Talking openly about mental health reduces shame, and you can learn helpful ways to cope. Feeling more empowered, you can have better emotional balance, stronger relationships, and personal growth, making life better as you work towards healing and happiness.
If speaking to a licensed therapist seems like the best way forward for you then I've put together a practical list of how one can help you. Read it here.
To chat with an online therapist today go here:
4. Practical Strategies for Coping with Anxiety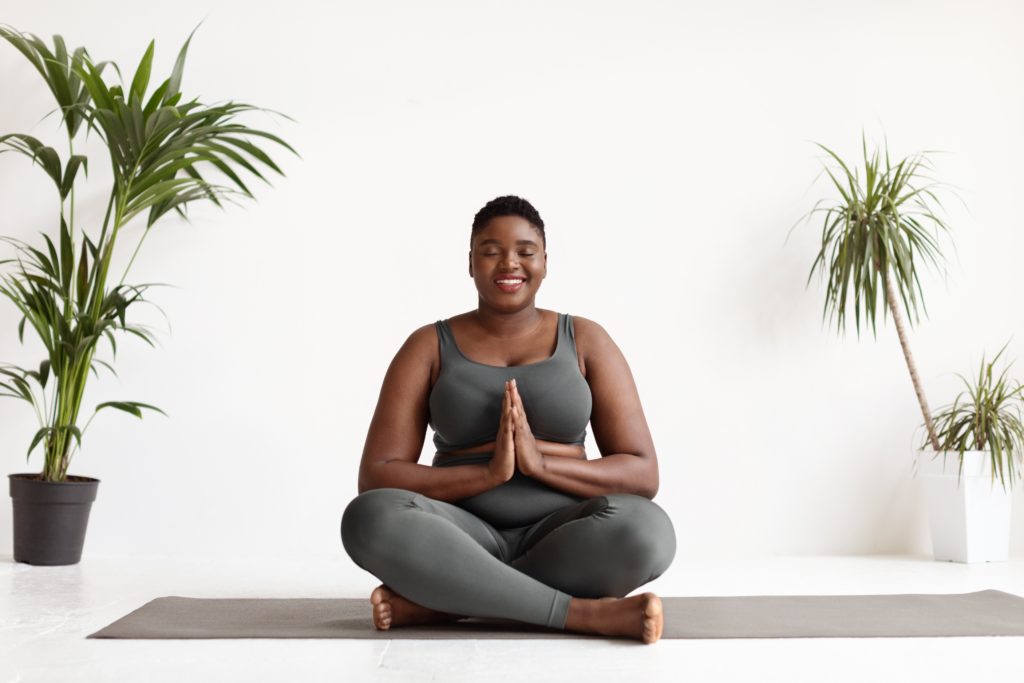 Now that we've explored the basics of anxiety let's delve into practical strategies to manage it effectively:
Mindfulness and Meditation- Engaging in mindfulness practices and meditation can help reduce anxiety and promote a sense of calm. Take a few minutes each day to focus on your breath and be present in the moment.
Physical Activity and Exercise – Regular exercise is an excellent way to release stress-reducing endorphins. Whether it's a brisk walk, yoga session, or dance class, find an activity that brings you joy.
Building Resilience through Self-Care – Prioritise self-care in your daily routine. Engage in activities that bring you happiness, whether it's reading a book, taking a warm bath, or spending quality time with loved ones.
Here are my best picks for Amazon products to help women practice self care.
Final Thoughts
Anxiety is a common experience, but it doesn't have to control our lives.
By implementing practical strategies like mindfulness, exercise, and self-care, women aged 30-50 can effectively manage anxiety and improve their mental well-being.
To learn more about anxiety in women aged 30-50 check out these informative articles:
Remember, seeking support from reputable resources and like-minded communities can be empowering on your journey towards a healthier mind.
Remember that your mental health matters, and taking steps to manage anxiety is a powerful act of self-care.
Embrace these strategies, and don't hesitate to seek help from mental health professionals if needed. Together, we can build resilience and find peace in our daily lives.
This post was about mental health tips for women 30-50.
Other Posts You May Like