This post is about skin care for mental health.
This post may contain affiliate links, which means I'll receive a commission if you purchase through my link at no extra cost. Please read the full disclosure here.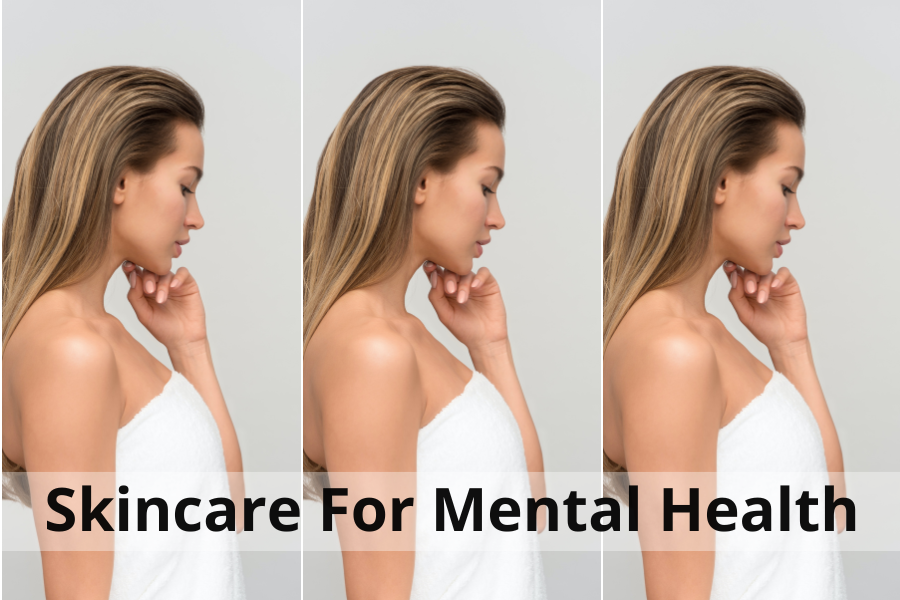 Regarding self-care, we often think of taking a relaxing bath or treating ourselves to a massage.
However, caring for our skin can also significantly impact our mental health. Using skincare can be an effective way to improve our overall well-being.
In this blog post, you will learn the benefits of using skincare to improve your feelings and your mind.
This post is about skincare for mental health.
Skincare For Mental Health
Why Is Skincare Beneficial for Mental Health?
1. Promotes Relaxation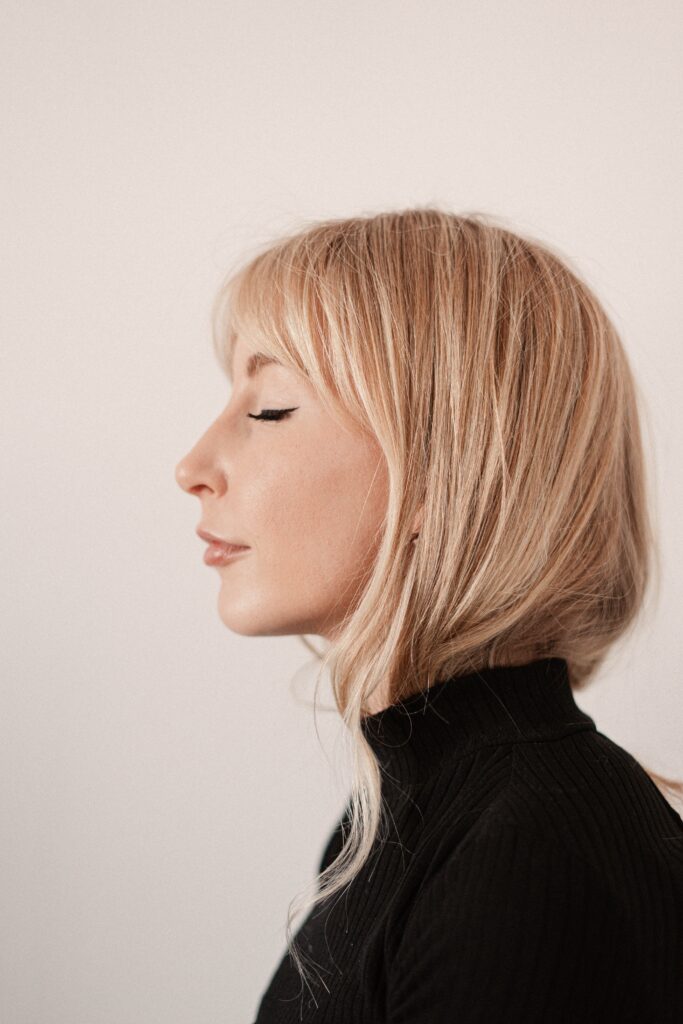 One primary benefit of skincare is that it can promote relaxation. Applying face masks, cleansers and moisturisers and taking the time to let them work can help reduce stress and anxiety levels.
Taking time out of your day to focus on yourself and your skincare routine can be a great way to unwind and recharge.
2. Boosts Confidence
Using skincare can also boost your confidence. Taking care of your skin can improve your appearance and make you feel better.
This boost in confidence can positively impact your mental health, as you feel more self-assured and empowered.
Anytime I have taken the time out of my busy day to focus on myself through skincare, I feel 100% better emotionally. It makes me feel fresh and beautiful.
Related Post: Self-Care for Mental Health: Best Picks
3. Encourages Mindfulness
Applying skincare requires you to be present and mindful. This process can help you to focus on the present moment and let go of any negative thoughts or worries.
Related Post: A Pilates Mat: How To Improve Your Mental Clarity With This Essential Tool
By being mindful during this process, you can cultivate a sense of calm and reduce feelings of stress and anxiety.
I often find myself doing deep breathing exercises when focused on skincare; I zone out the world and focus on the present moment, bringing my heart rate down and lowering my blood pressure. Overall making me feel so much better and happier.
Top Skin Care Face Masks Available on Amazon
The Aztec Secret Indian Healing Clay is an Amazon skincare face mask.
This mask is made from 100% natural calcium bentonite clay, known for its deep-cleansing properties. It helps to unclog pores and remove impurities, leaving your skin feeling refreshed and rejuvenated.
In addition to promoting overall well-being, properly caring for your skin is essential. This face mask is specifically formulated to hydrate and soothe the skin, leaving it refreshed and rejuvenated.
The New York Biology Dead Sea Mud Mask for Face is a great option if you're looking for a high-end skincare face mask.
The 100% NATURAL DEAD SEA MASK works for all skin types, including dry, normal, oily, combination, sensitive, and irritated.
The L'Oreal Paris Pure-Clay Mask is another popular option on Amazon.
It contains a blend of botanicals, including eucalyptus leaf extract and yuzu lemon extract, which help to soothe and refresh the skin.
Final Thoughts.
Using skincare can significantly impact your mental health.
It promotes relaxation, boosts confidence, and encourages mindfulness. Caring for your skin can improve your overall well-being and make you feel better about yourself.
The products mentioned in this blog post are just a few of the many options available on Amazon to help with skincare and mental health.
So, treat yourself to skincare – your mind and body will thank you.
Other Posts That You May Like.