This post is about toddler stress management.
This post may contain affiliate links, which means I'll receive a commission if you purchase through my link at no extra cost. Please read the full disclosure here.
Parenting can be challenging, especially when dealing with a stressed-out toddler. This blog post offers strategies to handle toddler stress while nurturing your mental health.
As a mother to a 2 year old and a baby on the way, these are the stress management techniques I swear by.
Toddler Stress Management
1. Understand Toddler Behaviour
Toddlers' behaviour can be unpredictable as they grow and learn to express themselves.
Toddlers' behaviour is unpredictable as they grow and learn to express themselves.
They may show tantrums, defiance, or clinginess.
Communication skills are still developing, causing frustration.
They explore surroundings and test boundaries as they learn.
2. Identify Triggers
Observe patterns to recognise potential stress triggers, like hunger, fatigue, or changes in routine.
Stressed parents should observe patterns in their toddler's behaviour to identify potential stress triggers.
Hunger could be a trigger, leading to crankiness or irritability in toddlers.
Fatigue may cause increased fussiness or difficulty in managing emotions.
Changes in routine can be stressful for toddlers, leading to feelings of insecurity and anxiety.
By recognising these triggers, parents can better manage their toddler's stress and provide appropriate support and care.
For evidence-based tips for making life better with a toddler visit Parenting Science.
3. Establish a Routine
Creating a consistent daily schedule for meals, naps, playtime, and bedtime benefits parents raising young children in the following ways:
Reduced Stress: A predictable routine minimises surprises, helping parents feel more in control and less stressed.
Better Time Management: It allows parents to plan and allocate time for themselves, work, and other responsibilities.
Improved Sleep: A structured bedtime routine helps children sleep better, giving parents more restful nights.
Quality Bonding: Scheduled playtime allows parents to engage fully and strengthen their emotional connection with their child.
Fewer Tantrums: Meeting a child's basic needs at consistent times reduces emotional outbursts and tantrums.
Overall, a consistent schedule makes parenting more manageable and enjoyable, benefiting both parents and their young children.
4. Practice Mindful Parenting
Being present and supportive during challenging moments benefits parents raising young children. It creates a strong emotional connection, fostering understanding, promoting calmer responses, providing positive role modeling, and improving communication.
This enhances the parenting experience and strengthens the parent-child relationship.
5. Take Breaks
Don't hesitate to step away briefly when overwhelmed.
Even just a few minutes to breathe and gather your thoughts will help you respond to your toddler rather than react in an unhealthy way.
The Cleveland Clinic has a great article on tips for stressed-out parents. To read it today go here.
6. Engage in Self-Care
Prioritise activities that bring you joy and relaxation.
The more joy you add to your life, the more you are able to parent effectively. This is because when you do things you love and enjoy then you will feel more content and optimistic. This then also helps you in your decision making process with regards to your parenting of little ones.
I have put together my top go-to self care products for busy parents. To check it out go here.
7. Seek Social Support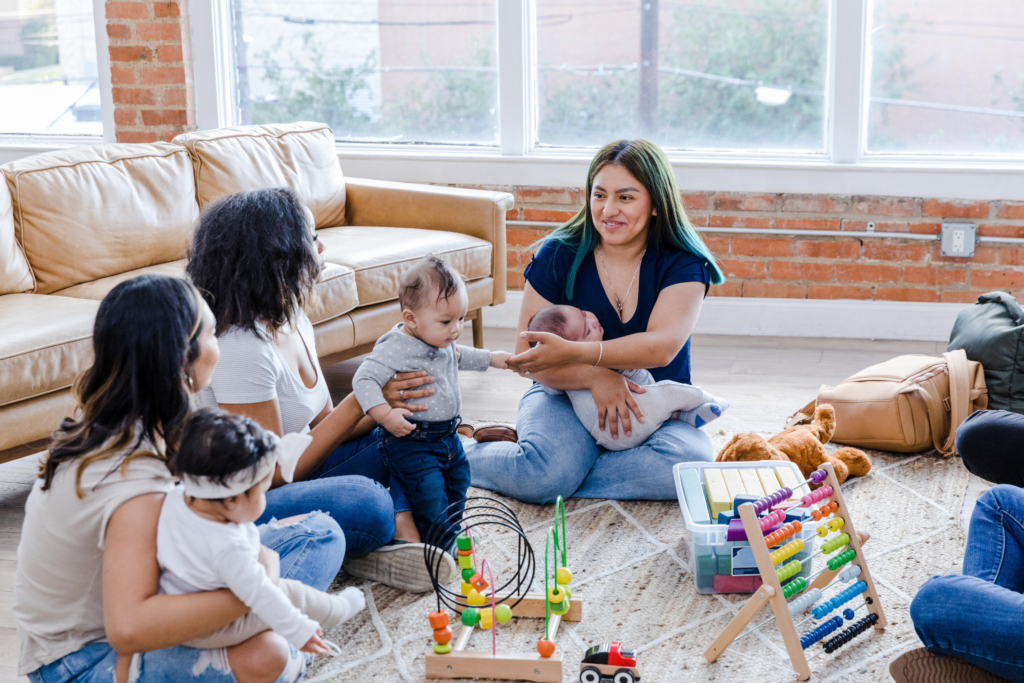 Connect with other parents to share experiences and strategies.
We don't know it all so it's important to lean on others. Join an Online community, a local support group or read out to a friend regularly.
Any extra social support you can get will add to your positive parenting experience.
8. Communicate with Your Partner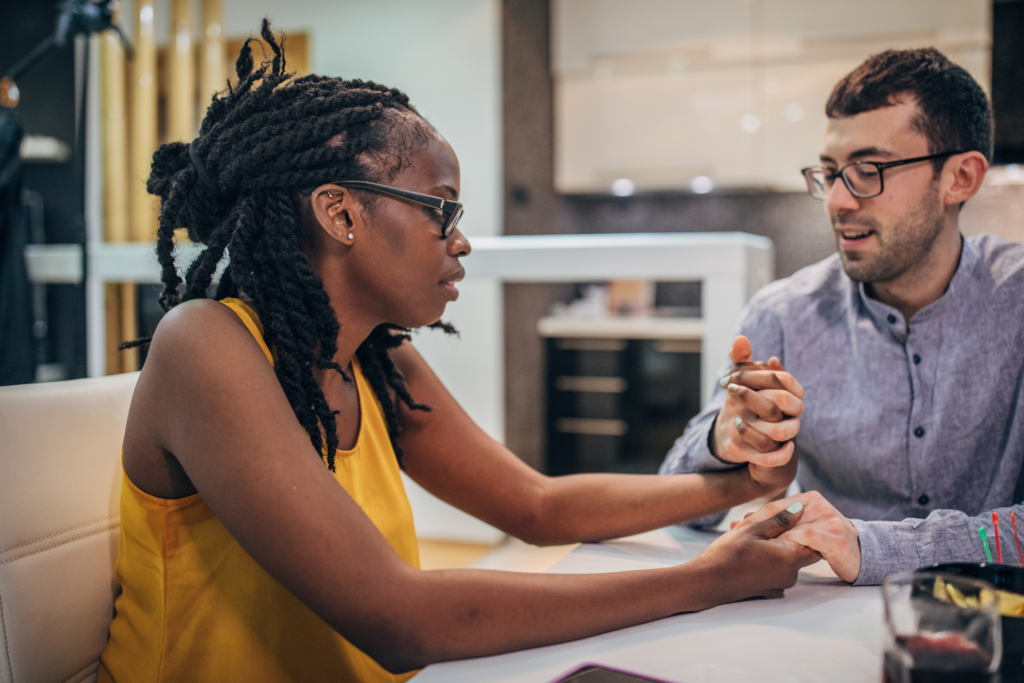 Share your feelings and work together to manage stress effectively.
You may think that you are on the same page as your partner however you might be surprised to know you have parenting differences when you actually communicate.
Don't just assume your partner knows how stressed out you are. Talk openly and share your feelings. Only then can your partner truly understand and have the change to listen and help.
9. Use Relaxation Techniques
Practice deep breathing or mindfulness exercises during stressful times. It can help with the following:
Calms parents, reducing stress and anxiety.
Enhances decision-making in challenging situations.
Sets a positive example for children's coping skills.
Improves parental well-being and mental health.
10. Set Boundaries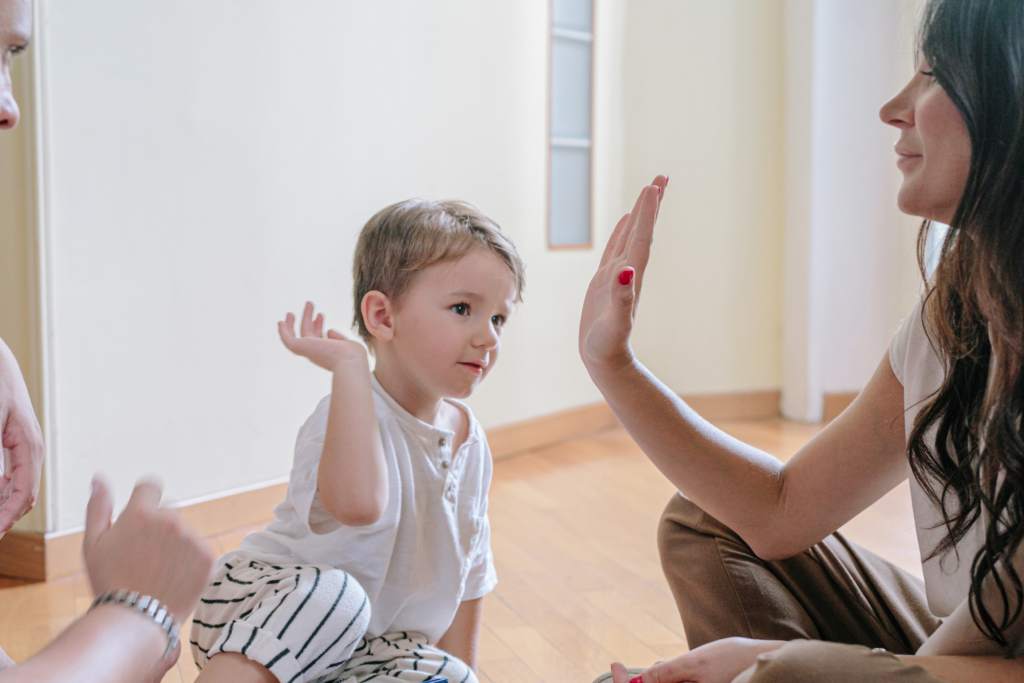 Establish clear rules and use positive reinforcement for good behaviour. By doing this you will experience the following benefits:
Provides structure and reduces confusion.
Promotes consistent behaviour and sets boundaries.
Encourages positive actions and builds self-esteem.
Strengthens the parent-child bond and motivates desired behaviour.
Final Thoughts
By understanding toddler behaviour and implementing practical strategies, parents can reduce stress and promote positive mental health.
Prioritise self-care, seek support, and communicate with your partner to create a nurturing environment for both you and your little one.
With these steps, parenting can become more manageable and enjoyable. You've got this!
This post is about toddler stress management.
Other Posts You May Like