This post is about Christmas gifts for mental health.
This post may contain affiliate links, which means I'll receive a commission if you purchase through my link at no extra cost. Please read the full disclosure here.
What better way to spread love and joy than by giving thoughtful Christmas gifts that promote mental well-being? In this beginner's guide, you will discover a well-thought-out list of Christmas gifts for mental health.
Whether you're shopping for a loved one or yourself, these gifts are designed to uplift moods and promote a sense of calm during the festive season.
Christmas gifts for mental health
1. Stress-Relief Essentials
Unwind and De-stress
Aromatherapy Diffuser

: Transform any space into a sanctuary with an aromatherapy diffuser. Fill the air with calming scents like lavender or eucalyptus to soothe nerves and reduce stress.
Weighted Blanket

: Experience the comforting embrace of a weighted blanket. These blankets provide gentle pressure that can help alleviate anxiety and promote restful sleep.
Adult Coloring Books

: Rediscover the joy of colouring with intricate adult colouring books. They offer a creative outlet and a chance to unwind.
2. Mindfulness and Meditation
Find Inner Peace
Meditation Cushion

: Encourage mindfulness with a comfortable meditation cushion. It's a great tool for those looking to start or deepen their meditation practice.
Guided Meditation Apps

: Gift a subscription to a guided meditation app. These apps offer guided sessions to help reduce stress and improve mental clarity.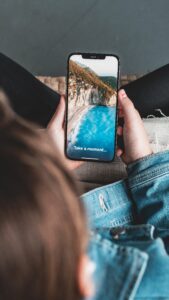 Yoga Mat

: Yoga is a fantastic way to enhance both physical and mental well-being. A high-quality yoga mat can be a great addition to someone's wellness routine.
3. Self-Care and Pampering
Treat Yourself Right
Spa Gift Set

: Pamper your loved ones with a luxurious spa gift set. These often include bath salts, essential oils, and other self-care items for a spa-like experience at home.
Journal with Prompts

: A journal with prompts can be a valuable tool for introspection and self-reflection. It encourages mindfulness and emotional processing.
Tension-Relief Massage Pillow

: Relieve tension and sore muscles with a massage pillow. It's perfect for unwinding after a long day.
4. Physical Health for Mental Health
Stay Active and Energized
Fitness Tracker

: Help someone keep track of their physical activity and overall health with a fitness tracker. Staying active can boost mood and reduce stress.
Healthy Recipe Book

: A cookbook filled with nutritious and easy-to-make recipes can inspire healthier eating habits, which can positively impact mental well-being.
Indoor Plant

: A touch of nature indoors can do wonders for mental health. Gift a low-maintenance indoor plant like a succulent or a snake plant.
5. Creative Outlets
Express Yourself
Art Supplies

: Foster creativity with a set of art supplies. Whether it's painting, drawing, or crafting, creative activities can be therapeutic.
Musical Instrument

: Learning to play a musical instrument can be a fulfilling and stress-relieving hobby. Consider gifting a beginner-friendly instrument like a ukulele.
Photography Gear

: Encourage someone's passion for photography with a camera or accessories. Photography can be a meditative and expressive hobby.
6. Books and Mind-Expanding Gifts
Feed the Mind
Self-Help Books

: Choose a selection of self-help books that focus on topics like mindfulness, resilience, and personal growth.
Puzzle Games

: Engage the mind with challenging puzzle games like Sudoku or crossword puzzles. They're great for mental exercise and relaxation.
Final Thoughts
This Christmas, prioritise mental health and well-being with these thoughtful gifts from Amazon.
Whether it's relieving stress, promoting mindfulness, or self-care, there's a perfect gift for everyone on your list. Remember, the most important gift of all is the love and support you share with your friends and family during this special time of year.
This post was about Christmas gifts for mental health.
Other Posts That You May Like