This post is about natural remedies for anxiety.
This post may contain affiliate links, which means I'll receive a commission if you purchase through my link at no extra cost. Please read the full disclosure here.
Anxiety is an everyday mental health condition that can affect anyone at any time. I know that when I had anxiety, it came out of nowhere, and I definitely found it hard to identify what was actually happening to me.
There are many natural remedies to manage anxiety symptoms. I found some natural medicines that helped reduce anxiety; many are free, making it even better!
In this blog post, I will explore seven natural remedies for anxiety that you can try at home.
Natural Remedies For Anxiety
1. Exercise regularly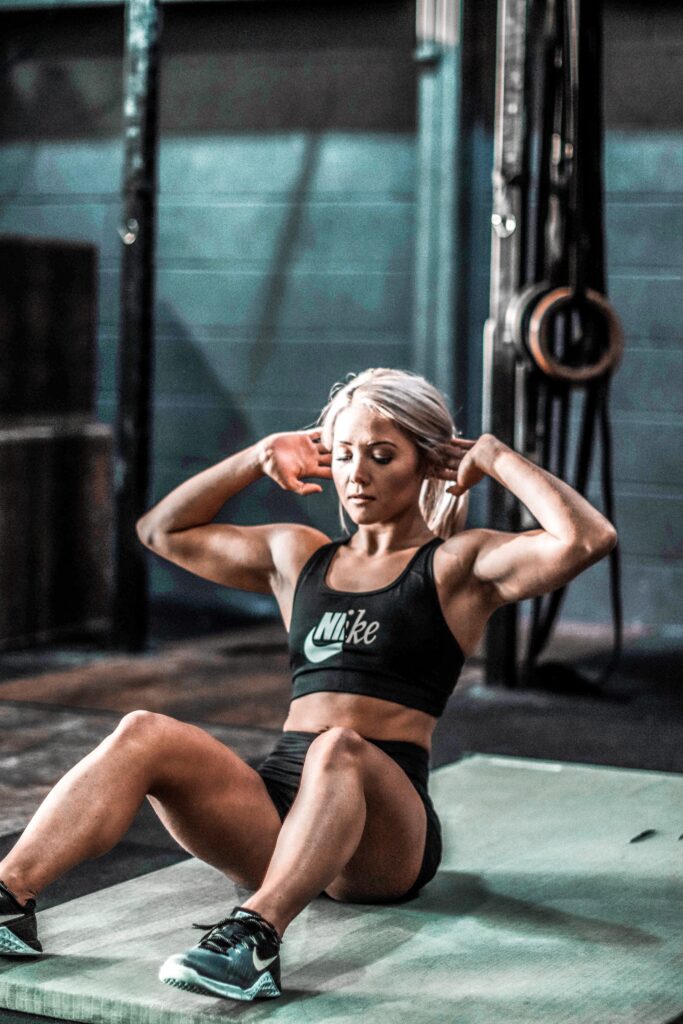 Regular exercise has been shown to reduce anxiety symptoms by releasing endorphins, which are feel-good chemicals in the brain. They ease anxiety and are a natural healer.
Aim to do at least 30 minutes of moderate exercise each day, such as brisk walking, jogging, or cycling.
When you exercise, you will experience insanely good endorphins.
2. Anxiety Remedy: Practice mindfulness
Remain still while you sit. Start to reflect on what you feel and hear. Being aware of your environment gives you a sense of stability and relaxation. This is practising mindfulness.
When you are mindful it can lessen anxiety by putting an end to negative thoughts.
If you find it difficult, numerous internet tools and videos are available to help you with mindfulness meditation.
Related Post: Boost Your Emotional Health: Improve Well-Being One Day at a Time
3. Try aromatherapy To Naturally Reduce Anxiety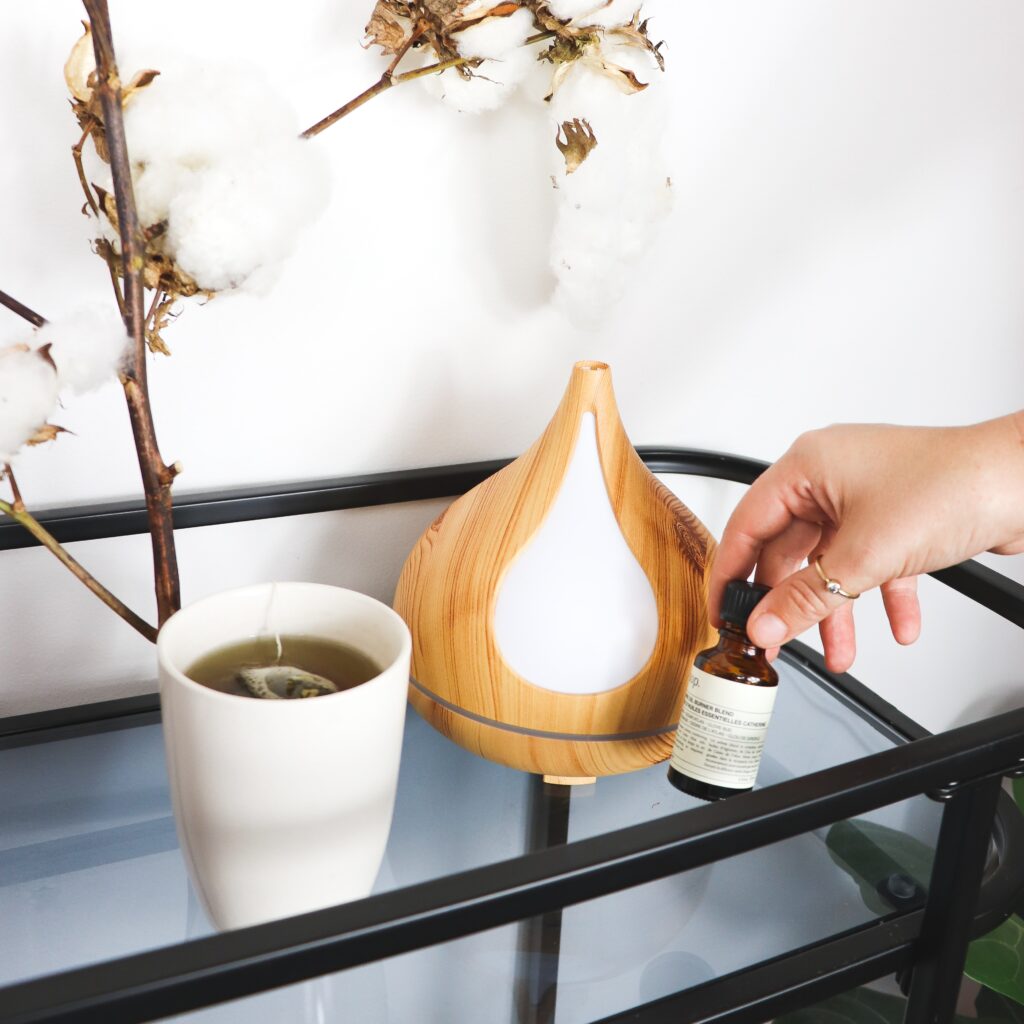 Aromatherapy is about incorporating the use of essential oils to encourage relaxation and reduce anxiety. Some popular essential oils for anxiety include:
Lavender: Understood for its calming properties, the essential oil can help reduce anxiety and promote relaxation. This is my favourite!
Chamomile: Chamomile essential oil has a soothing effect on the body and can help reduce emotions of anxiety.
Bergamot: Bergamot essential oil can help reduce anxiety and boost relaxation.
You can use a diffuser or add a few drops to your bath or lotion.
I love taking a nice warm bath. Lighting a candle and adding these essential oils into the warm water. It helps me drift to a peaceful place where anxiety is no more.
According to Psychology Today, lavender oil can be effective in reducing anxiety: https://www.psychologytoday.com
4. Get enough sleep
Sleep is essential for overall health and well-being; lack of sleep can worsen anxiety symptoms. It can be tough getting enough sleep, especially when you have an endless to-do list running through your head.
If you, however, aim to get 7-8 hours of sleep each night by creating a relaxing bedtime routine, such as taking a warm bath or reading a book before bed.
Related Post: Why Do I Feel Worried All the Time? Understanding and Coping with Anxiety
5. Eat a healthy diet
A nutritious diet can aid in reducing inflammation and enhancing general health.
Here are some pointers for keeping up a healthy diet no matter your lifestyle:
Emphasise consuming a range of fruits and vegetables every day.
Rather than processed grains, choose whole grains.
Include lean protein sources like tofu, fish, and chicken.
Caffeine and alcohol should be consumed in moderation as they might exacerbate anxiety symptoms.
To stay hydrated, sip lots of water throughout the day.
According to Healthline, a healthy diet can help reduce anxiety symptoms: https://www.healthline.com
6. Consider supplements
Several supplements, including magnesium, GABA, kava, and valerian root, have been shown to reduce anxiety symptoms.
Always talk to your doctor before taking supplements to ensure they are safe.
Medical News Today discusses the effectiveness of magnesium as a natural remedy for anxiety: https://www.medicalnewstoday.com
7. Connect with nature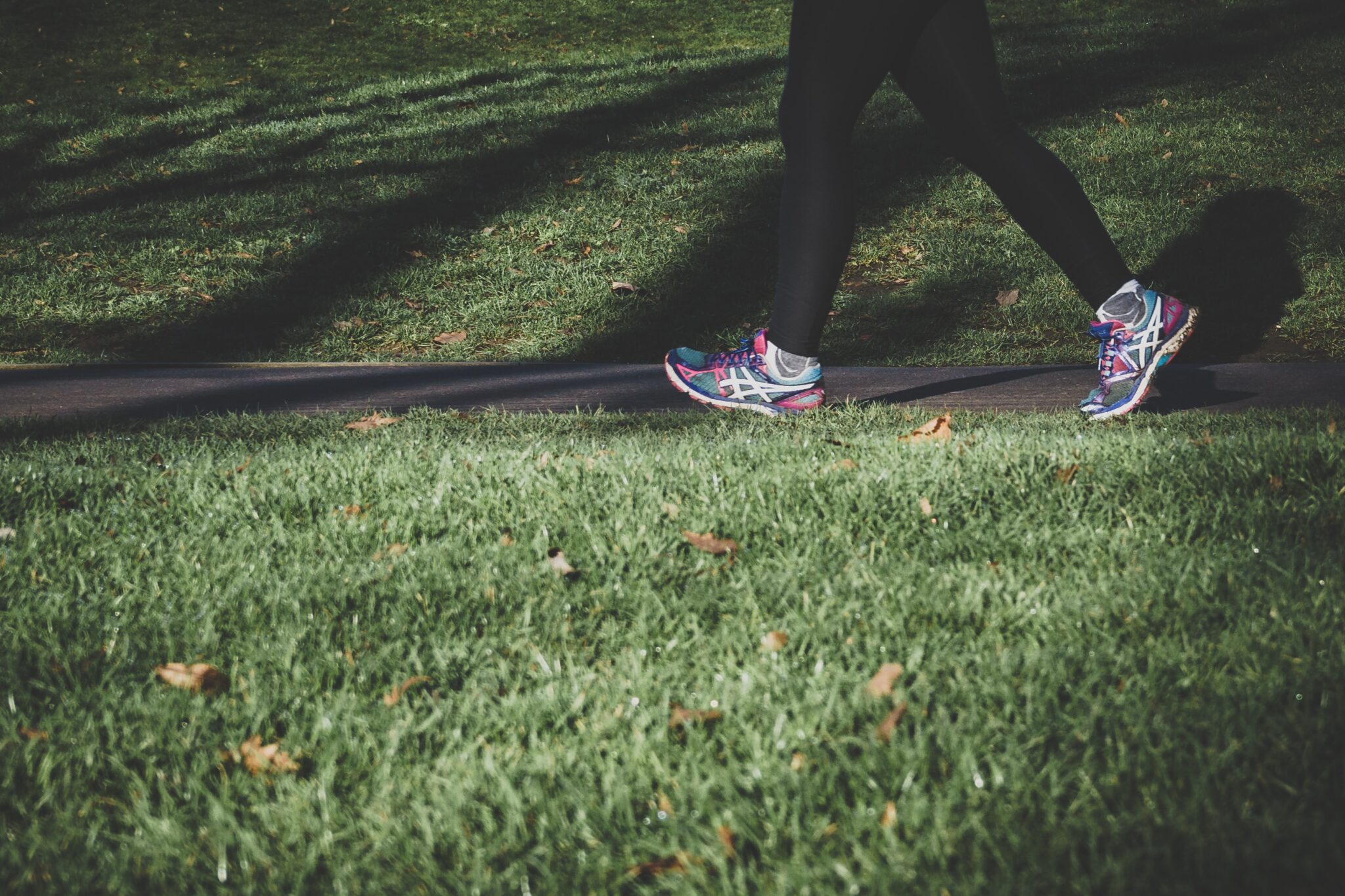 Spending time in nature has been shown to reduce anxiety and improve overall well-being.
Whether you take a walk in the park, go for a hike, or sit outside and enjoy the fresh air, spending time in nature can help reduce stress and promote relaxation.
Verywell Mind explains the benefits of spending time in nature for anxiety: https://www.verywellmind.com/how-nature-therapy-helps-your-mental-health
Final Thoughts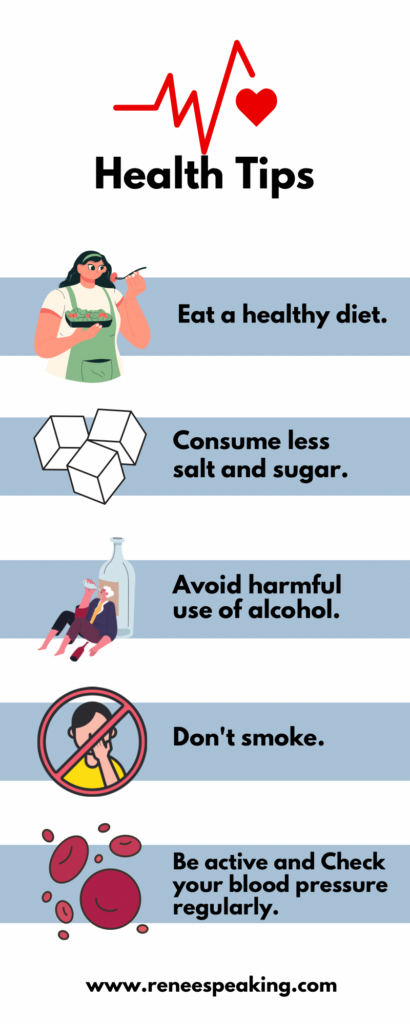 Anxiety can be a challenging condition to manage, but many natural remedies can help.
Regular exercise, mindfulness meditation, aromatherapy, getting enough sleep, eating a healthy diet, considering supplements, and connecting with nature are all-natural ways to reduce anxiety symptoms and promote relaxation.
It's important to remember that what works for one person may not work for another, so trying different remedies and finding what works best for you is important.
If your anxiety symptoms are severe or interfering with your daily life, seeking professional help is important.
The Anxiety and Depression Association of America provides resources and support for individuals struggling with anxiety: https://adaa.org/
Remember, managing anxiety takes time and effort, but with the help of natural remedies and professional support, you can feel calm and relaxed. Take care of yourself and prioritise your mental health.
This post was about natural remedies for anxiety.
Other Posts That You May Like