This post is about walking to lift your mood.
This post may contain affiliate links, which means I'll receive a commission if you purchase through my link at no extra cost. Please read the full disclosure here.
Life can get pretty busy, especially for women who have to manage work and family. Sometimes, all the responsibilities can make us feel down and unable to focus on our tasks. But guess what? There's one fantastic solution that's easy to do – going for a quick walk!
In this blog post, you will learn how taking a short stroll can make you feel happier and more energetic, helping you handle both work and relationships with a smile on your face!
Walking to Lift Your Mood
1. The Connection between Moving and Feeling Good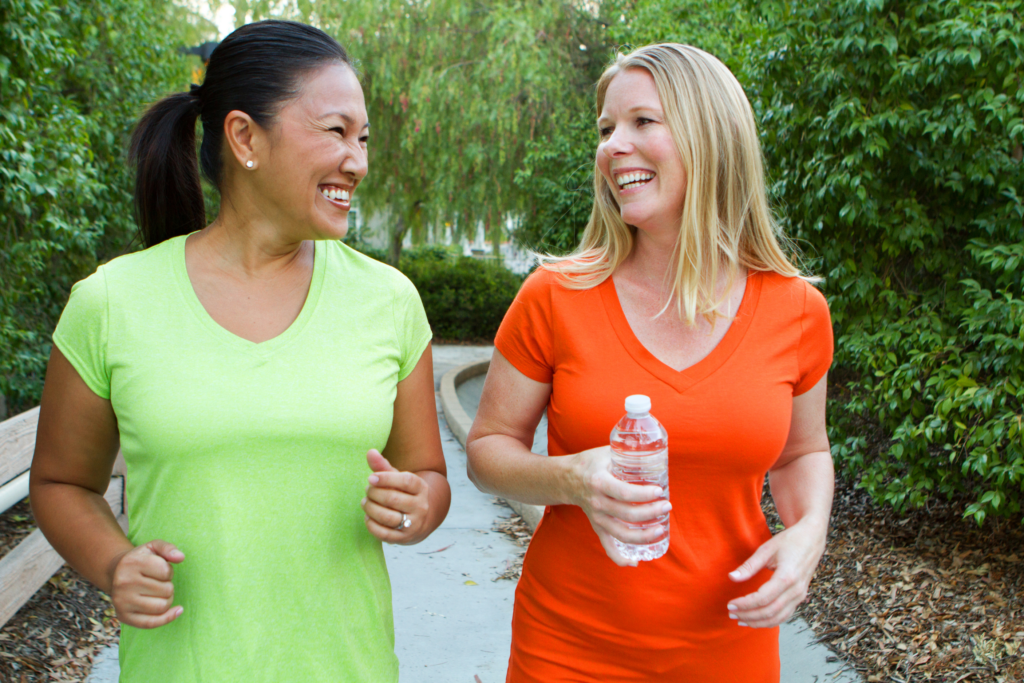 Do you know how sometimes you feel a bit stressed and not in the mood to do anything? Well, that happens to everyone! But did you know that going for a walk can actually make you feel better? It's true! 
When you walk, your brain gets more oxygen, and that makes you think better and feel happier.
Justin Rhodes, an associate professor of psychology at the University of Illinois explains it like this: "Part of the reason exercise enhances cognition has to do with blood flow. Research shows that when we exercise, blood pressure and blood flow increase everywhere in the body, including the brain. More blood means more energy and oxygen, which makes our brain perform better." – Scientific American
2. Benefits of a Quick Walk for Busy Women
Bye-Bye Stress: When you walk, your body releases special chemicals called endorphins. They're like little helpers that tell your brain, "Don't worry, be happy!"
So, walking can help you feel less stressed and more at ease.
To learn more about the power of walking go here.
3. Walking to lift your mood: Supercharged Productivity
Have you ever felt like you can't concentrate on your work? Walking can fix that too! Taking a short walk gives your brain a break and helps it recharge.
When you return to your tasks, you'll be more focused and ready to go!
To learn why walking helps you feel better instantly go here.
4. Walking to lift your mood: Creative Superpowers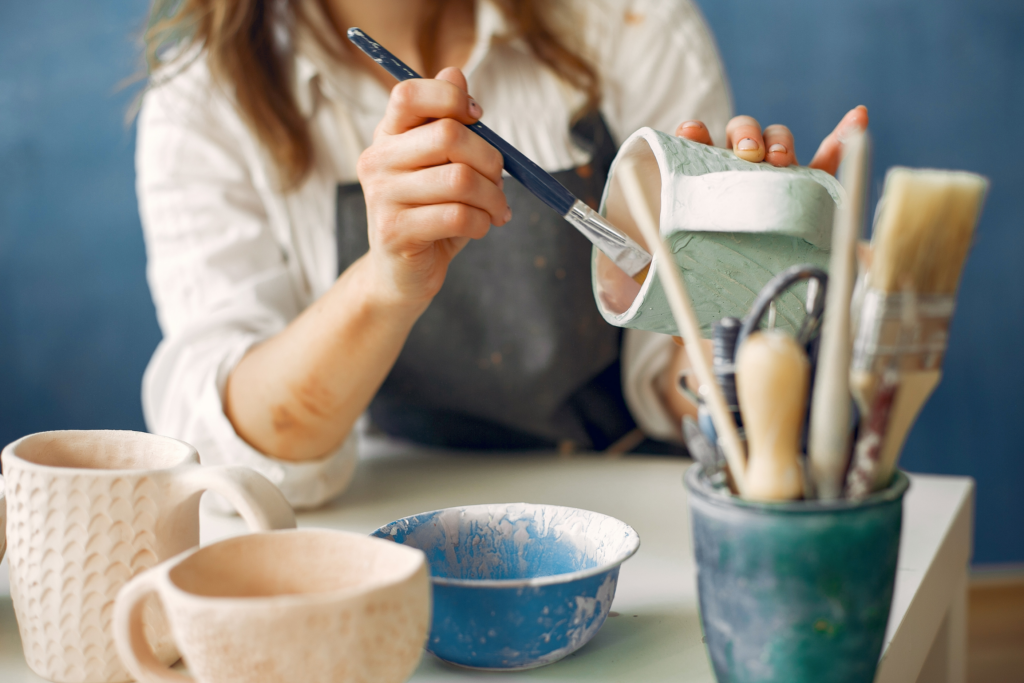 Guess what? Walking in nature or even around your neighbourhood can make you more creative! It's like a powerful spark that helps you come up with cool ideas to solve problems. 
So, next time you feel stuck, go for a walk and see what happens!
If you are looking for other quick mood boosters check out my best picks for self-care here.
5. Making Walking a Habit in Your Day
Now that you know how excellent walking can be, let's figure out how to make it a part of your daily routine. It's not hard at all!
Start Small: You don't need to walk for hours. Even a 10-minute walk during a break or after lunch can work wonders.
Walk Together: Walking with a friend, family member, or even a colleague can be so much fun! You can chat, laugh, and motivate each other to keep going.
Nature Adventure: Whenever you can, choose a route that takes you through a park or a green area. Being close to nature makes the walk even more special.
Final Thoughts
Being a modern woman with many responsibilities can be challenging, but taking a quick walk can improve everything. 
Remember, a short stroll can boost your mood, make you more productive, and spark your creativity. So, put on your comfy shoes, step outside, and let the power of walking transform your day!
You'll see how much happier and more energetic you'll feel, ready to tackle whatever comes your way. Happy walking!
This post was about walking to lift your mood.
Other Posts You May Like